12 Streaming Tips to Help You Succeed
at Teaching English on Hallo
New to Hallo? Here are 12 tips to help you be successful at teaching and becoming an influencer:)
Teaching English on Hallo can be super fun and rewarding; however, it is not your traditional english teaching app or program.
Hallo is a hybrid of education and social media. It allows English teachers to build and monetize a following, become an influencer and become a pro at livestreaming and English teaching.
If you want to start teaching English and streaming on Hallo, you should approach it the same way you would building a YouTube channel. It will take time to learn and master your style as you focus on creating original content for your followers and subscribers.
The most successful YouTube creators have spent 1000s of hours creating, trying new things and staying consistent with putting out good content. They have a huge desire to learn and be successful. They fight through the challenging times with grit and focus.
The most important thing you can do is listen to your audience. They will always tell you what they would like to see.
Be patient, be consistent, smile, laugh and bring energy to your livestreams and english classes. This is the best strategy to become successful as a Hallo teacher and livestreamer.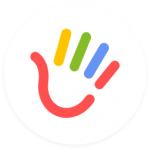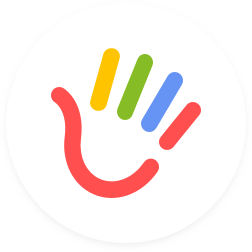 Tip #1: Be patient. It takes time to build a following.
Patience is a virtue. It applies to almost every aspect of life. Most importantly, it is important to be patient with yourself. Growth takes places over time.  Set goals and work hard to achieve them as you teach on Hallo.
Hallo is unique in its approach to language learning. We firmly believe learning a language is a social activity—one that can be extremely fulfilling. It is a blend of social media and education technology. This presents an incredible opportunity as Hallo is young and moving fast. 
Think of livestreaming on Hallo as a way to showcase your unique style, personality and teaching abilities. Don't copy someone else's style. Instead, focus on developing your own brand and build confidence by applying what you learn from successful YouTubers, influencers and Hallo teachers you follow. 
The most popular teachers and streamers on all platforms are experts at providing value. More specifically, they know how to combine value with personality to create a memorable and singular experience.
Hallo was built with style and value in mind. As you can see by reading the Hallo Teacher Studio blog to our teacher community on Facebook, we are committed to helping you succeed. That is is our #1 priority. 
As you work on building your brand, focus on lesson preparation and identify best practices from other talented teachers and streaming personalities, You will notice your followers will come back more often resulting in more monthly subscriptions and private/group lesson opportunities. 
Tip #3: Leverage subscriber only options and find balance
Should I focus on building my following, or focus on charging from the get go? 
This is a dilemma that people face in all industries. The best answer is to strike a balance, be consistent in streaming and providing value and be confident in what you are providing. 
In the beginning, it is wise to focus on your following, but don't focus too long on building a following as you will miss opportunities. From the beginning, try out subscriber only options to get used to them. As you become more experienced and confident in teaching and engaging with your audience, shift to more subscriber only options. 
There will always be people that want everything for free. I wish I could have everything for free too! However, some people will find your content extremely valuable and will buy it. This can be extremely rewarding and is one reason we built Hallo for English teachers. 
Tip #4: Set your schedule and be consistent
On your Hallo profile page, you can set your schedule. This will allow your followers to know when you are going live and will give them reminders.
The easiest way to lose engagement on any content platform like YouTube is to be inconsistent, Focus on creating awesome content, continually improving it and be consistent.
You should aim to go live 3-4 times a week. Consistency is king!
As humans, we love routines because they are predictable. Structure and organize your content in a predictable and consistent way. 
Tip #5: Learn from other teachers
Hallo has over 400 teachers! This number continues to grow each day.
Just like having a role model, it is important to have role models for teaching and streaming. The easiest way to find them is on Hallo or YouTube. Do a search and look for some of your favorite teachers and learn from them on a regular basis. 
Don't reinvent the wheel! Instead, put that time and energy into learning and becoming successful on Hallo. 
And remember, hard work always pays off. The journey will be full of challenges and setbacks, but keep your head up and push forward. Success is just around the corner. 
Tip #6: Remind your students why they should subscribe to you
Remember to explain to your students why they should subscribe to your channel, tip you or book a lesson with you. 
Tip: Focus on them, not you. Put yourself in their shoes, and ask yourself: Why would I subscribe to this person? 
We all need reminders. Be friendly and open as you remind your students how subscribing to your channel will help them reach their goals in becoming fluent in English. 
Tip #7: Treat your students like GOLD
Everyone deserves to be treated with respect. Be friendly, kindm, smile and give compliments. It will lead to a happier and more fulfilling life.
As you bring out the best in your followers, you will notice your fan loyalty skyrocket. More people will come back. Why? Because they miss how you make them feel. 
Always bring out the best in others, especially your followers. Focus on positivity in all your streaming interactions. 
Tip #8: Create catchy and visually satisfying thumbnails and titles
Thumbnails make a big difference! They reflect your brand and style. A thumbnail should be easy to read so you know what a video is about. 
Check out this Hallo Teacher Studio blog on Creating Visually Engaging Thumbnails. 
Tip #9: Prioritize subscribers for hop-ons
Hop-ons provide incredible opportunities for English learners to practice speaking and have fun on your stream. 
Compared to other streaming platforms, Hallo focuses on group interaction in real-time. Instead of being a lone soldier, you can help your followers overcome their fear of speaking by inviting multiple people on a stream so everyone can practice together. 
We recommend you prioritize your subscribers first when it comes to hop-ons. You can identify who is a subscriber by the ballon next to their name. 
Tip: Set time limits with each hop-on to be fair and allow others to come on your stream. The most effective teachers are extremely good at using hop-ons to create a valuable and engaging experience for all. 
Tip #10: Use hop-ons often
We mentioned it again because hop-ons are that good! Use them to create fun experiences that strengthen your community and melt the fear away of speaking a new language. 
My most memorable video was when I streamed an Iron Chef night with me cooking dinner. Everyone that was hopped-on was dancing and teaching others about their country's culture. It ended up being a hoot!
Tip #11: Build out your profile page
Make sure you have a nice photo of yourself on your profile, fill out your bio and include your social media handles. 
Whether you want to make your profile more fun feeling or professional, that is your choice. Most importantly, be YOU! 
A complete profile makes you look legit and reflects the value of your content. 
Tip #12: Have fun and make a difference
Teaching English on Hallo can be an extremely fulfilling experience. By combining social media with education via livestreaming, we have built something truly special. 
There is nothing more satisfying than helping people reach their fullest potential. At Hallo, we strive to do all we can to empower our English learners and teachers with more opportunities in life and to make dreams come true through language. 
We can't wait to see which teacher hits 1000 live viewers during a livestream! We have a special reward waiting for that special person.
Happy streaming! See you on Hallo. 
Ben – Cofounder of Hallo