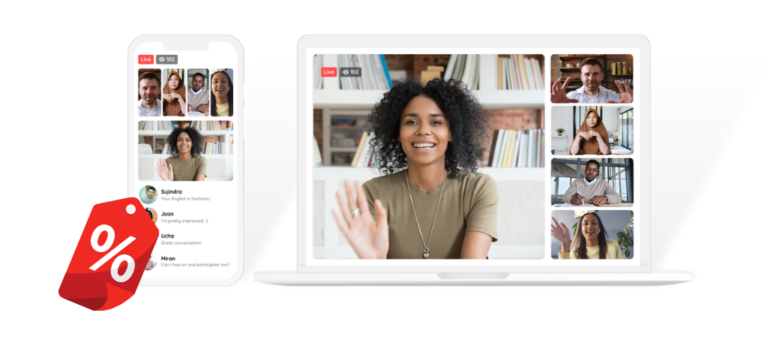 2 Week Free Trial: Add cash to your Hallo wallet and you'll be qualified to try a live class for FREE! Get 2 weeks with a certified teacher on us!
Buy in Bulk and Save Up to 20% on Live Classe: The longer you enroll in a live class, the more you save. 
5% discount

for 2-3 months

10% discount

4-5 months.

15% discount

6-7 months.

20% discount 8-12 months

Get 100+ classes for less than $100 for an entire year! 
Get a 5% discount when you enroll in 5 or more 1-on-1 classes.
Get a 10% discount when you enroll in 10+ 1-on-1 classes.
Get 20%+ Back on Group Classes with Your Friends: Sign up for a group class and share your group class link with your friends. They will get 20% back and you will get 20% back for every friend that joins! 
If a group class rate is $10 and you refer 3 friends, you will get $6 and your friends will each get $2 back in your Hallo wallets after class!
When you tell your friends and family about Hallo and they add $20 in their Hallo wallet, you get $20 and they get $20 for FREE!
All they have to do is sign up using your referral link and you'll both enjoy additional cash from Hallo!