How to Create Visually Engaging Thumbnails ​​
Hallo's vision: Creating the World's largest community of English learners and teachers
Hey everybody, Devin here! Welcome to the Hallo Streamer Academy – your ticket to a more successful and exciting Hallo teaching experience.
Here at Hallo, we are dedicated to providing a memorable and engaging experience for our students and teachers. Not only are we building the world's largest classroom for English learners, we are also creating the largest community of English and ESL teachers!
As you strive to build your own unique brand and teach your students with enthusiasm, you will build a loyal following of subscribers in no time!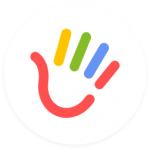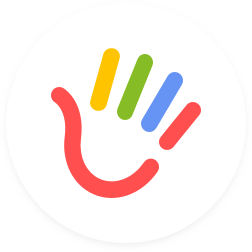 Today's Topic: Creating Thumbnails for your LIvestream

Today's topic is about creating livestream thumbnails. It's no secret that a good thumbnail is one of the most important factors in raising a video's view count.g
If you don't believe me, do a quick scroll through your YouTube homepage. What videos stick out to you? What videos spark excitement and curiosity?
The YouTube Creator Academy provides an excellent guide on the importance of a good thumbnail.
"Thumbnails and titles act like billboards to help viewers decide to watch your videos. Well designed thumbnails and titles can attract more fans to your channel, encourage viewers to watch through your videos because they know what to expect, and make your content appealing for a broad range of advertisers."
They go on to share tips and guidelines to help content creators make thumbnails that will build your brand and viewership.
Fact – "90% of the best-performing videos on YouTube have custom thumbnails". Source: YouTube
This principle applies to our live-stream thumbnails on Hallo as well! Instead of a quick, low-quality snap of the camera, you are going to learn today how to make a thumbnail that POPS!
Let's dive in!
Below, I have put together a small guide showing a very simple way to take your thumbnail game – and viewership- to the next level! 
A Simple Guide on How to Create Awesome Thumbnails
Step 1: Take a few nice pictures of yourself.
I know, I know, it can be kind of weird to take pictures of yourself to post on the internet. But your students want to meet you! (I asked my girlfriend to take a few pictures of me in front of a couple nice walls downtown. I felt kind of silly at the time but I've been using them over and over again for almost 8 months! Quality investment!)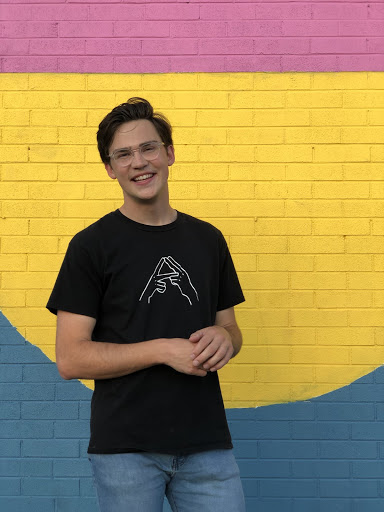 Step 2: Select which photo-editing tool to use.
I personally recommend Photoshop Express from the App Store or Google Play Store. It's free and easy to use. (If you're already using another app, great! Oberlo.com has a helpful list of other free software you might want to use. Check it out here! 
Step 3: Hallo thumbnails use a 4:3 ratio.
After selecting your photo, go to the "crop" section, and scroll until you find 4:3. Select that setting and crop your picture accordingly. You're doing great!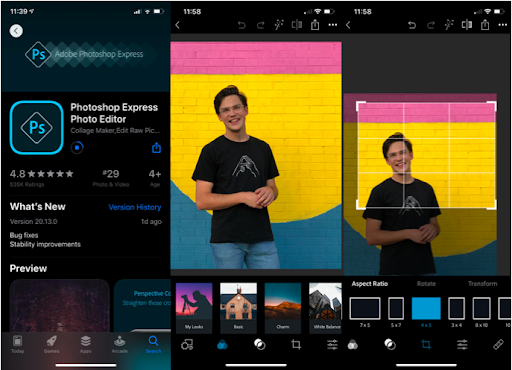 Step 4: Enter text overlay.
Now comes the fun part! While not all thumbnails need to have words, text can be an important tool in grabbing your students' attention. Scroll along the bottom row until you find the "text" section. You are now able to choose from a HUGE wealth of fonts, styles, and colors to say… whatever you want to say! You can expand, rotate, and move the words anywhere you want, though I suggest not covering up your beautiful face.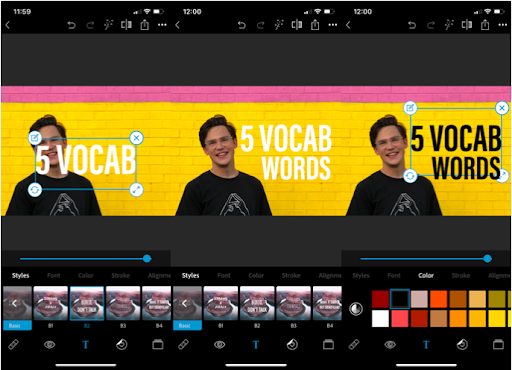 Use a font and color that looks nice, of course, but don't forget to be yourself. Explore your creative side and have fun with it! Here are a few examples I cooked up.
A few helpful tips:
1) Don't forget to adjust the contrast. High contrast images catch the eye much better.
2) The title of the video and the words in the thumbnail should be different and work together. Think of it as another way to catch someone's attention.  Let's say your video title is "5 popular American Slang Words  [#3 is hilarious]." For your thumbnail, you could say "Slang Talk" or "street Talk." DON'T MAKE THEM THE SAME.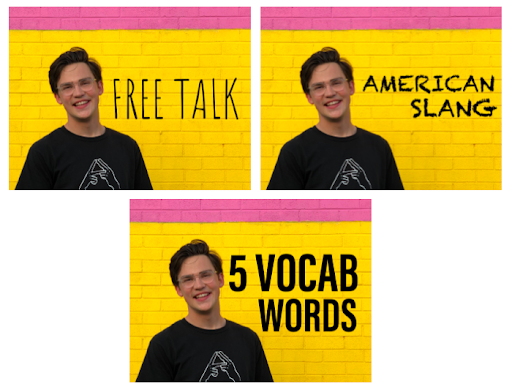 Step 5: Save the image
When you have finished your masterpiece, tap the export button in the top right corner to save your image. You can now use it for your next live video and watch the viewers and subscribers pour in. Don't forget to write a catchy title for your video! To learn more about making catchy titles and optimize your video, whether for Hallo or for YouTube, check out this article. 
You are ready to stream!
It's as easy as that! Now that you have your own collection of gorgeous thumbnails it's time to teach lessons and earn Hallo Coins! I wish you all the best of luck in continuing your journey as a Hallo teacher. There is nothing more rewarding than making a difference in someone's life. 
Happy streaming!
—
Devin