Hallo Streamer Spotlight | Devin
-
From Japan to the Whole World
"The joy and gratitude that comes from those you teach is something that cannot be described, only experienced. 
As a young, fairly inexperienced 19 year-old I was, needless to say, awestruck upon landing at the Narita international airport. It was quiet and clean. The cleaning staff bowed to me as I exited the plane. An unknown, mysterious language carried through the intercom system and filled me with nervous energy.
I'm a 22 year old student hoping to share my ideas with the world. I spend most of my time either writing music or capturing moments through video. I grew up at the time when YouTube was just getting big and always wondered what it would be like to be a famous influencer on social media. After my first semester in college, I had the incredible opportunity to move to Tokyo, Japan for two years as a volunteer missionary.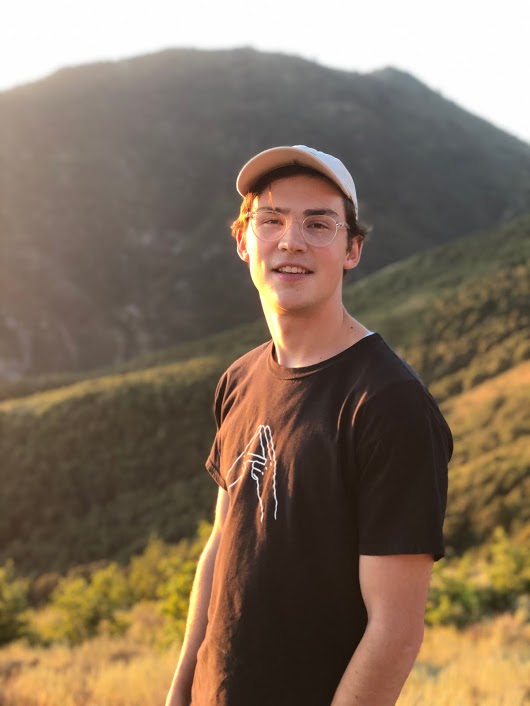 Aside from a brief jaunt to Canada in my early years, I had never set foot in another country. My idea of adventure consisted of hiking a mountain or discovering a new band. 
The thought of living in Japan for two years with no previous language experience was both exciting and terrifying. I stood in line with new friends, looking toward the future and silently wondering if I would ever be able to learn Japanese.
Becoming fluent is possible!
Fast forward 22 months and I was directing meetings and live-translating conferences in Japanese. I was completely comfortable conversing with natives. I had become completely absorbed in the culture and for the first time in my life felt comfortable away from home. 
During my stay in Tokyo, I taught English conversation classes a few times a week. Previous to this experience I had never considered myself a teacher – in fact I had never even thought about teaching anyone anything! 
But I found that through a big smile, a positive attitude, and a desire to help others I found my love for one of the most rewarding activities in the world – empowering others around the world through teaching them English.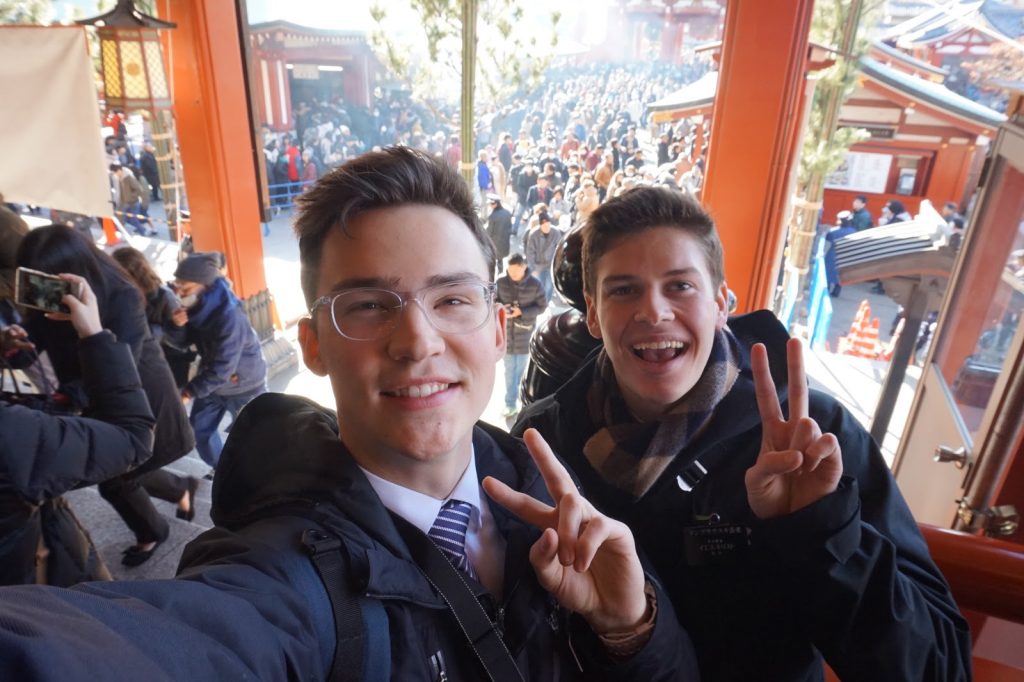 I wanted my students to have an experience like mine! To travel to a foreign country and become absorbed in a new culture. To discover a new extension of themselves in speaking a new language. To build a global culture of understanding and tolerance. 
I had caught the bug, and I had no idea what to do when I returned to America.
That is, until I discovered Hallo. 
Becoming an influencer on Hallo - Share the love!
Since joining Hallo five months ago I have taught 5 lessons a week via livestream to tens of thousands of students around the world. Instead of being limited to a classroom in Japan, my teaching doors were opened to Southeast Asia, the Middle East, Africa, Europe and South America. 
The joy and gratitude that comes from those you teach is something that cannot be described, only experienced. I have become an instrument to empower those who are desperately seeking knowledge to help them live a better life. 
The best part? You can too!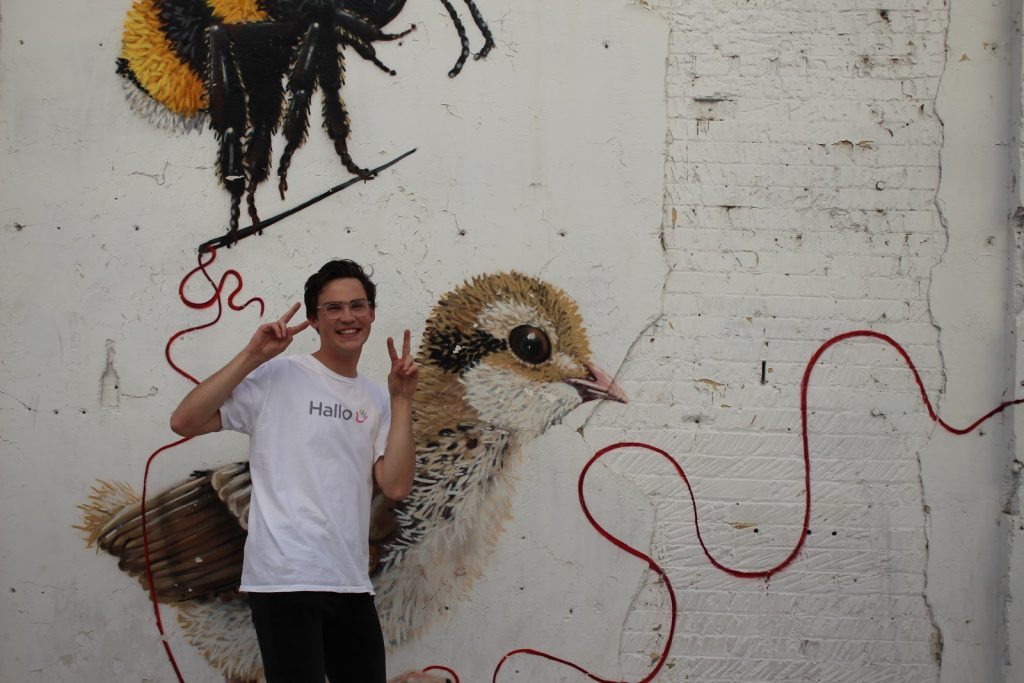 I would recommend teaching through Hallo to anyone who wants to make a difference. The platform combines the flexibility of Uber with the easy-to-watch livestream vibes of Twitch. 
While it takes years of content planning and consistency to start making money on social media platforms such as YouTube or Instagram, you can make money from the get-go with Hallo's rapidly growing community. While we're just in the beginning stages, I made 10 bucks in tips last week through a couple 30 minute livestream lessons!
What are you waiting for? 
The quickly expanding community provides the perfect opportunity to grow your audience, make a difference in millions of lives and make some extra money on the side. I'm looking forward to teaching with you.
– Devin | Hallo Streamer and Influencer