Hallo Student Spotlight: Ucha | A Unique Career Path
Ucha is a Halloer from Tangerang, Indonesia. Her astonishing progress and dedicated efforts to learn English deserve a shout out.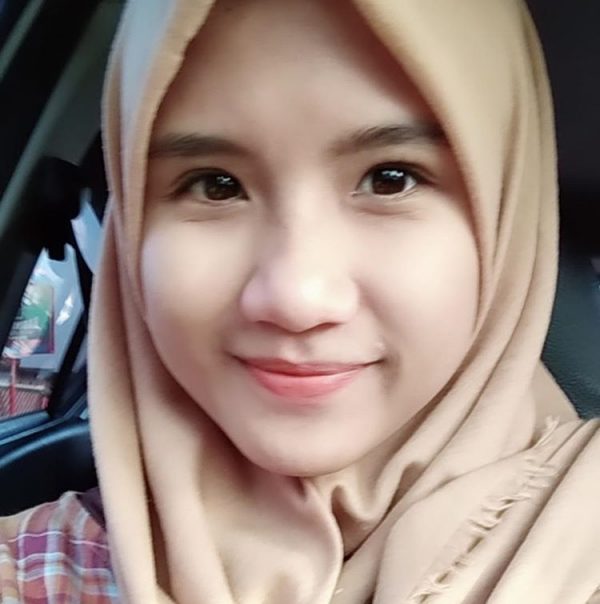 Ucha loves learning! She graduated from college about four years ago after studying biology, which she found intriguing. However, her course changed thereafter when she began a career as an accountant for the government. 
Although this seems non-traditional, it is fairly normal in Indonesia for young professionals to graduate in unrelated fields before transitioning to accounting. A persistent work-ethic and an eagerness to learn are valuable attributes for those in this field.
Ucha worked in her accounting role for three years before taking a job as a financial analyst for an IT company. Despite being with the company for only a few months, she already loves her job!
Deciding to take an accounting job was profitable yet hardly easy for Ucha. 
"In my first job as an accountant, that was the hardest part of my life. Because I didn't have any knowledge of accounting, I had to learn from my supervisor from zero and find out what I had to do in my job. It was really hard. It made me sick."
Although the learning curve was difficult, it resulted in being a very important lesson of perseverance. Now, Ucha enjoys accounting and loves finance. Her knowledge and dedication would not have expanded without this rigorous experience.
Ucha's hero in life is her mother, whose love and support have been crucial for Ucha's success. 
"My mom…helps me a lot. She helps me to face my problems in life. She always gives me advice and helps me to be a better person everyday."
Ucha has some serious musical talent. Her love for singing developed in her childhood, and she started playing the guitar in 12th grade. She's improved substantially since then and considers music one of her top hobbies. 
In addition to helping her express herself, music has been very influential in her life. She actually began learning English through song lyrics!
Journey to Learning English
Ucha started taking English classes in 6th grade but never had enough study or practice to speak fluently. Her basic level of English drastically improved as she began to sing and memorize English song lyrics. After graduating from high school, she began to teach herself English using free online resources such as YouTube videos. And that's when she found Hallo. 
Ucha is grateful to be part of the Hallo community. The opportunity to practice English with others is critical to her success. That being said, her favorite aspect of Hallo is watching her teachers on live stream. She loves learning new vocabulary, idioms, and grammar principles.
Even though she doesn't consider it an exceptionally exciting place, Ucha has fond memories of her hometown in Indonesia. With more than 2 million occupants, Tangerang is the eighth-most populated suburb in the world! 
A relatively small percentage of the Indonesian population speaks English. The country scores in about the 52nd percentile in English proficiency, which is lower than surrounding countries such as Singapore and Papua New Guinea. 
There are over 725 languages spoken in Indonesia in addition to many regional languages. The official and most prevalent language is called Bahasa Indonesia.
While there are individuals interested in learning English, public schools have decreased their focus on teaching English or have entirely removed it from the curriculum. Similar disregard occurs in Indonesia's work of international trade. Some cultures do not emphasize the advantages of learning English that others recognize and seek after.
Ucha aspires to travel the world! She wants to visit different countries and learn about respective cultures and people. No doubt her English skills will come in handy.
For others who have the dream to learn English, Ucha is supportive and offers some great advice: 
"Keep practicing every day. Keep talking, reading and listening everyday! Try to imitate the native speaker when they speak, that helps a lot in pronunciation."
We're happy to have Ucha as part of the Hallo family! Her commitment and perspective add remarkable quality.