Hallo Student Spotlight: Tanesha | Be Your Own Hero
Who doesn't love the mystery flavored AirHeads? Think back to the first time you had one as a child—eyes bulging, mouth salivating, brain contemplating every possible flavor but who knows which lucky winner lies in your palms?
Tanesha embodies this nostalgic experience. She is the mystery you can't get enough of! Her positivity and encouraging nature make her a wonderful teacher. But when you dive into her personality, you find she's made up of lots of flavors!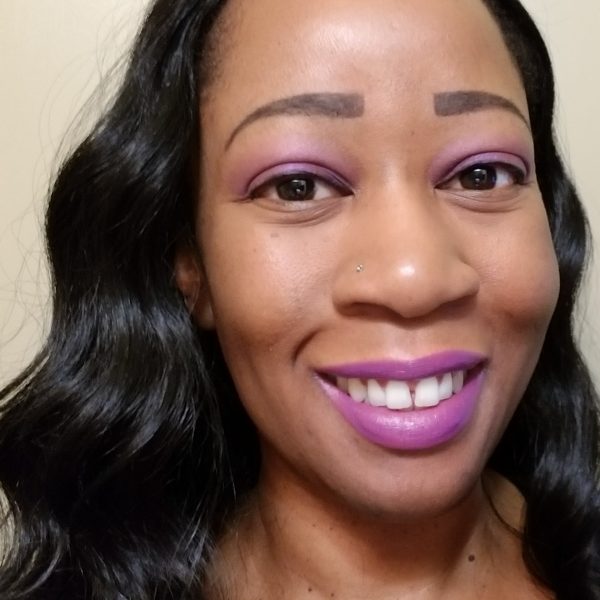 Enjoy What You Do, Love Who You Are
Tanesha is a city, southern gal. She was raised in Corpus Christi, Texas and now resides in San Antonio. But before settling down, she spent ten years in Georgia for school and work. 
Spark a conversation about where she has worked, and you'll be amazed to hear how much she's served. In years past, she was a massage therapist and a medical assistant. But for the last nine years, she has worked in the home health industry providing occupational therapy rehabilitation services to children and adults with special needs. She also works as a reading tutor once per week for elementary school children, which she finds to be "a rewarding experience." 
Tanesha has also decided to earn her Bachelor's Degree in Health and Wellness. A decade has passed since her last college experience, but she is not one to hold herself back. 
Here's the fun part—the mystery box. Take a gander at Tanesha's favorite activities to see her variety of tastes:
Writing on her WordPress & filming videos
Skating & walking
Making DIY tutu skirts
Teaching cursive handwriting
Reading or watching The Chronicles of Narnia, Star Wars, The Hobbit, The Lord of the Rings, and Beauty and Beast
And above all, doing anything and everything to show off her K-Beauty products on social media
Another lively aspect of Tanesha is her love for colored lipstick! We're talking "various shades of blue, pink, green, purple, red, dark brown, black, teal, lavender, [and] violet." Coupled with that, she never plans to outgrow Hello Kitty, including her collection. 
We love Tanesha's creative and motivational outlook on life! She is a bright beam of inspiration who offers sunshine to many.
Finding Fulfillment in Remote Places
Tanesha recalls taking a trip to Mexico practically every weekend as a child. Though this has been the extent of her foreign travels, she aspires to visit South Korea, Japan, and Taiwan. Tasting the Asian culture and learning its languages would be a dream come true, she says. 
In many ways, she has experienced this diversity through Hallo, which she originally found on Facebook while searching for a side job that would allow her to work remotely. 
"At first, I was nervous about teaching but now it feels like second nature. I don't have all the answers but the joy of teaching others how to speak English is priceless."
Tanesha is ecstatic to be teaching students all around the world. She also appreciates the "diversity of teachers . . . from various walks of life and backgrounds." These aspects of Hallo distinguish it from any other English learning app, especially due to the comradery of all participants. 
When a student says, "'Thank you so much Teacher! I did not know this! I learned something new today!'" Tanesha knows she's in the right place doing the right thing. 
Tanesha encourages students to make practicing English an exciting adventure. They should open their minds to take advantage of various media, such as movies and cartoons (with English subtitles), newspapers, and English novels. However, "do not overwhelm yourself or attempt to be perfect," she advises. 
Likewise, new or seasoned teachers should not be afraid or discouraged to "come on board." Students are just hungry to learn, and streamers will quickly discover that if they "teach from the heart," they will be welcomed with love and gratitude.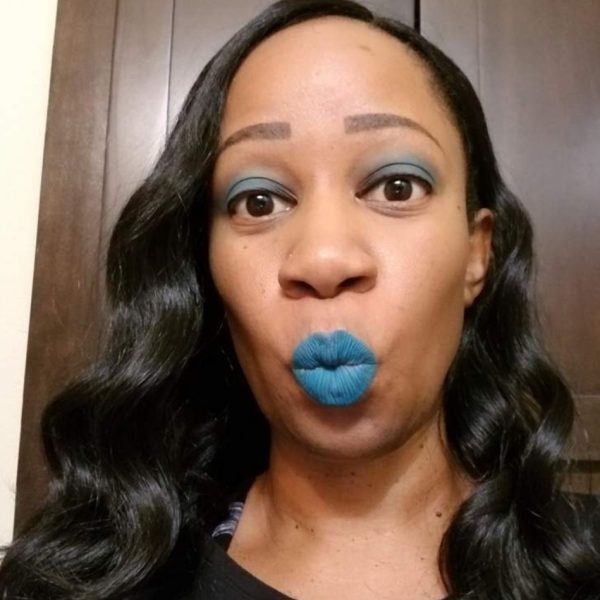 Oftentimes, the reason we fall short is because of our own inhibitions and fears. However, Tanesha has learned never to place limits on herself. As a single parent, she could easily be discouraged, yet she continues pushing herself to achieve greater things. 
Tanesha's life experiences can be summed up into one valuable lesson: do not place limits on yourself. Even amidst the thickest darkness, our talents and abilities bring light to the world. Set goals for yourself and try things you've never done. You'll find life is much more enjoyable when it's filled with mystery flavors.
Here are some more fun facts about Tanesha:
If your life were made into a movie, which actor/actress would you choose to play your role?
Take a guess: "She is beautiful, she is one of my favorite actresses, and I adore Maleficent the movie."  That's right, Angelina Jolie! We can't deny she must be a superhuman.
But why not be in a movie yourself? Tanesha often fantasizes about playing the role of a superhero, or even her own created champion with yellow hair and sunflower seed weaponry. Keep an eye on the box office; "Sunflower Reigns" will be there one day!
Do you dance crazy when no one is looking?
"Yes! Yes I do!" There's no shame, folks. Live life dancing. 
How do you feel about putting pineapple on pizza?
She'll eat the fruit. She'll drink the juice. But apparently Hawaiian and Italian just don't mesh, so she says, "No no."