Hallo Teacher Spotlight: Tessa | When You Get Knocked Down
Tessa has an exceptional gift that everyone wants—the gift of turning creativity into a reality. She not only makes the best of her circumstances, but she tries to find joy in the journey. 
Language learning is the same thing. Though effort and practice is required, the journey is meant to be exciting, memorable, and unique. Like a toddler learning to walk, the first step is no more important than each preceding attempt.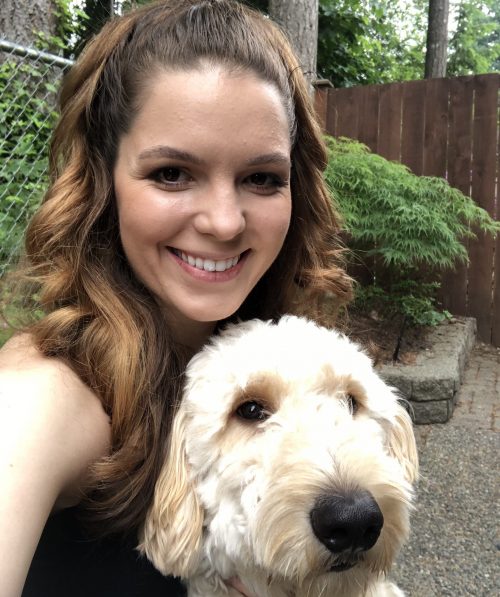 When You Get Knocked Down
A particular experience in Tessa's youth showed her that hard times often bring about good things. She was a gymnast in her younger years and loved the thrill of swinging on bars and balancing on beams. 
Unfortunately, gymnastics became only a memory when her family moved from city Chicago to rural Minnesota where no gym was relatively close. Wanting even a slight taste of similarity of the sport she loved, Tessa picked up cheerleading. 
Picture the half-time show. The cheerleading squad is closing their routine and hoists the smallest (and bravest) teammate into the air. Every person is biting their lip, closing one eye, and saying a silent prayer for the flyer who poses confidently on the wobbling arms of four trusted teammates . . .
As you probably guessed, Tessa was that flyer. Life isn't always what you see on the court, however, and Tessa was that one-in-a-bunch who got the sprained ankle.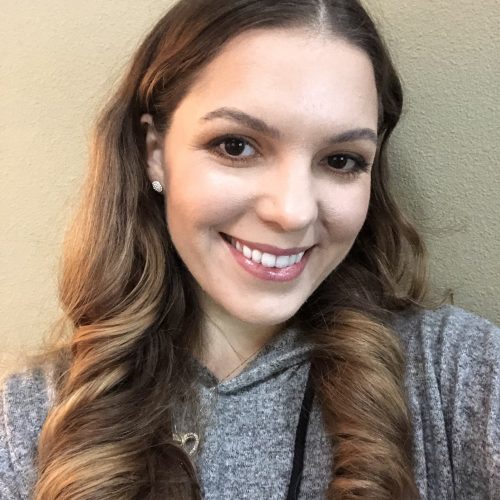 But again, Tessa turns trials into triumphs. Inspired by the knowledge and expertise of her physical therapist, she found a new passion to pursue. The art of healing the body through creative techniques was the language she wanted to speak. Tessa aspired to be a physical therapist.
From Illinois, to Minnesota, to Iowa, to Arizona, Tessa made the best of every new living arrangement up through her college years. But a dream came true when Tessa and her husband settled near the sweet isthmuses of Seattle, Washington. 
Tessa cannot deny that the mountains, beaches, and luscious greenery of Washington have stolen her heart. Nonetheless, she has gained an appreciation for culture and diversity having traveled to many places.
Another trip down memory lane. While in PT school, Tessa had the privilege of going on a service trip to Costa Rica. She could not help but sigh when she witnessed instances of tragic living conditions and poverty, yet the rewarding feeling of giving to those with so little is simply—indescribable.
These sensational feelings returned to Tessa's life when she was introduced to an app. A close friend of Tessa's husband named Ben talked her into giving the app a try. Who would think that in less than two years, Tessa and Ben (co-founder of Hallo) would become two faces of substantial influence in the realm of learning English digitally.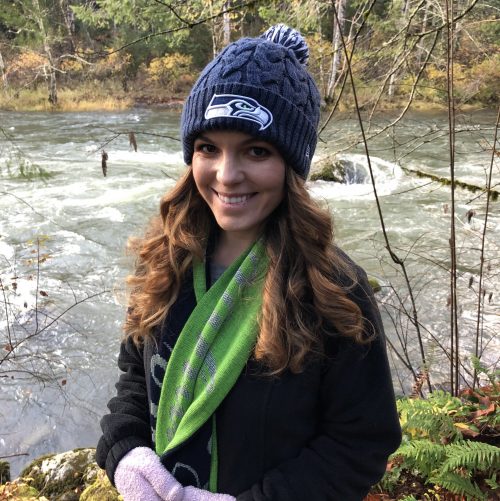 It's All About the People
"Everyone is so supportive and so nice," Tessa exclaims when she thinks about her cherished Halloers. Like the healing, creative craft of physical therapy, Tessa loves assisting people in their English-learning quest. 
Tessa shares, "It's the highlight of my day to go home and do a Hallo video." Being a perfect teacher is hard and near impossible, she says, but Hallo users are supportive, uplifting, and enlightening. 
Rather than making lessons serious and sophisticated, Tessa strives to make learning fun and interactive. She is one of Hallo's renowned streamers which stems from her love for the people.
In regard to learning English, "there really is no magic answer," she admits, but if students take advantage of Hallo's many resources geared toward success, then students will be fluent in no time. 
"Hallo is bringing the world together in one place." Tessa has learned that this phenomena is an experience no one can ever make on their own. 
Learning English, which opens unthinkable doors of opportunity, combined with friendship building is a feature unlike any other. Any enthusiastic learner should not wait to hop on.
Some Other Fun Facts About Tessa:
She and her husband share the same birthday (Groundhog Day—do you Hallo students know your holidays?)
Tessa enjoys taking trips to Seattle to try new, delectable dishes at unique restaurants.
Arts, crafts, gardening, cooking, knitting—her passion for creativity is endless. .