Speak English with Natives Anytime, Anywhere
At the click of a button, learn from certified native teachers and practice English to overcome your fear of speaking, become fluent, and speak like a native.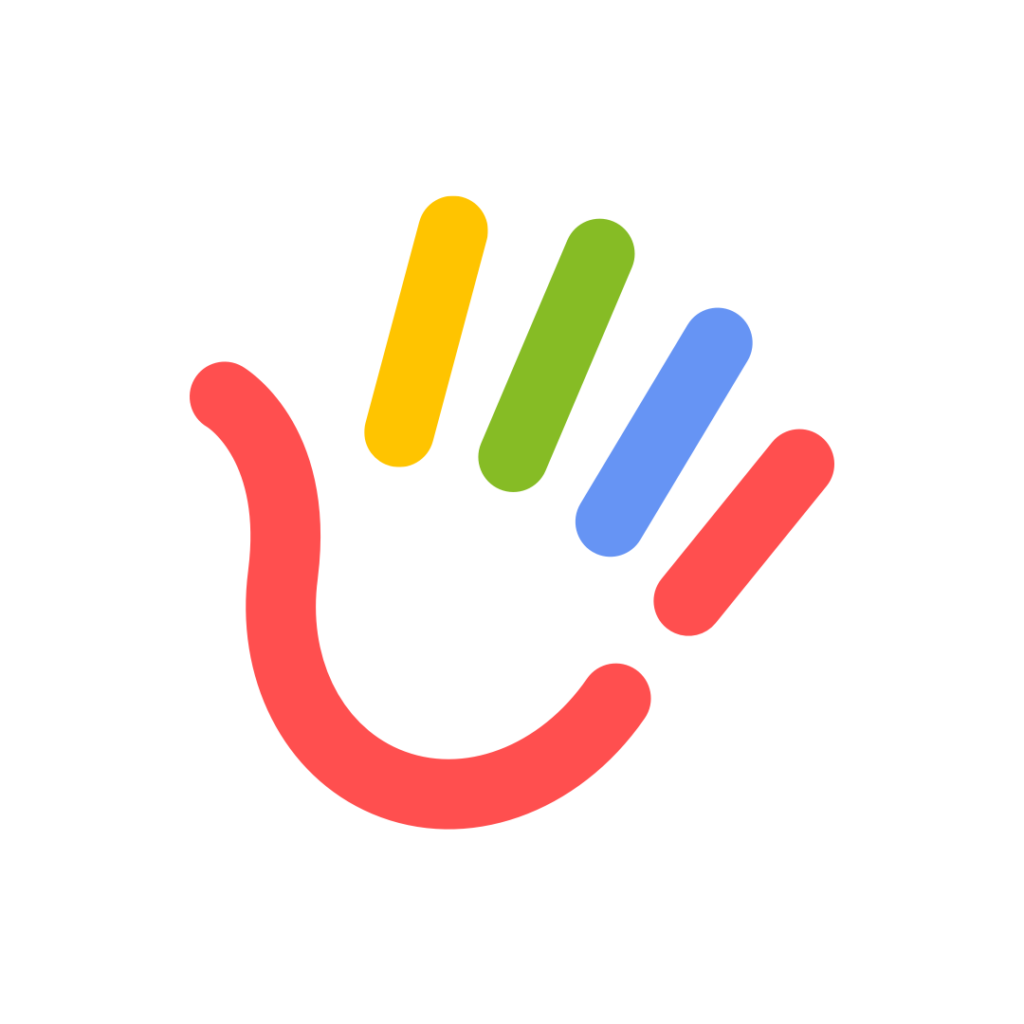 Our real-time, live online classes make it easy and fun for you to find opportunities to learn and speak with teachers. Find teachers and classes based on your interests in seconds.
Hallo democratizes language learning by focusing on group lessons. Learning with our native teachers is 100% more affordable, and students can practice with other students for free.
Learn with Native English Teachers in Your Styles
Speak and learn with a native English teacher anytime, anywhere around topics you are interested in. Based on your learning style, you can choose different types of classes.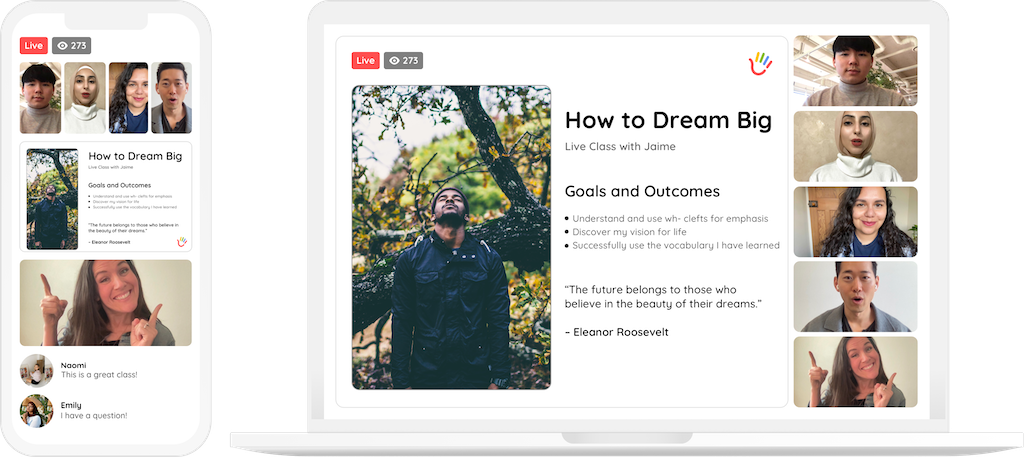 Live Class: Choose your favorite teachers, topics and times to start engaging in meaningful conversations for the next 4 weeks. You're guaranteed to speak twice a week with a teacher other students! That's a total of 8 classes for the starting price of only $9.99.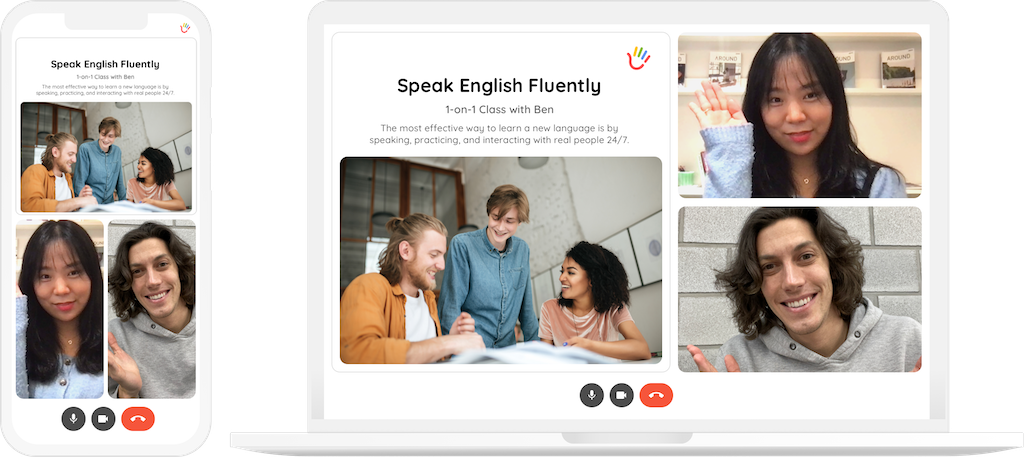 1-on-1 Class: If you prefer dedicated time with a teacher, 1-on-1 classes are the perfect option for you. You can select or request times that work for you. Pricing will vary from teacher to teacher but the minimum rate is $7.25 for a 30 min class. Book multiple classes for a 10% discount.
Hundreds of Top Certified ESL Teachers
Our certified, native English teachers cover the essential skills of language learning and help you learn and progress in a fun, friendly environment based on their expertise.
20K positive reviews, 20M minutes of calls per month, 30 minutes of average daily practice time.
If you want study abroad but don't have enough time, I'd recommend Hallo. It's exactly the same but cheaper. I had a great time with my friends, and my teacher was very professional.
As an English teacher in Korea, I was fed up with typical classes from other companies. The main difference between Hallo and them is that I was able to bond with my teacher and have fun during class.
Learning specific subjects with friends from around the world and a professional teacher was an incredible experience for me. It helped me with my speaking skills, vocabulary, and grammar.
Live classes are an incredible journey. I practiced my speaking skills in every class, immersed myself in different cultures, and even met friends to practice with at all times. I can't wait for my next class!
I've always had a dream of speaking English fluently, and thanks to Hallo I've overcome the fear of speaking. Now I feel like I am achieving my dream step by step everyday.
Achieve your goals and dreams in life.
Earn income and reach your full potential by teaching English with us.