How to Learn English on Hallo
[You'll LOVE the Classes!]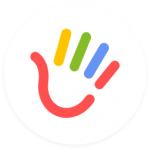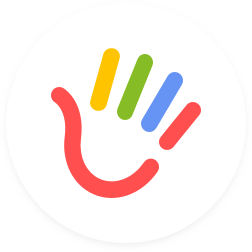 Hi! Welcome to Hallo 🙂
Hallo is a live streaming community for English learners. At any time, you can watch live English classes from native speakers, 24/7, and practice speaking in real-time via video chat through our worldwide community of over 900,000 registered users. 
In addition, students can book private lessons with teachers, practice speaking English with their friends on their own live streams (create your own language learning team!) and meet people that might become some of your best friends.  
Hallo is the world's funnest classroom for English learning and teaching. Learning a language, especially English, is super difficult and becoming fluent can seem impossible, so we decided to change that. 
We hope you join us on our mission to make language learning insanely fun and to help people find more opportunities and friendships in life through language.
Right now, we only offer English, but we can't wait to offer more languages as we grow. We are just a tiny company, but we are ambitious and have a big vision to recreate the future of language learning. 
Getting started: How to Learn English through fun classes with native speakers on Hallo
Language learning apps can be overwhelming and confusing. At Hallo, we try to make it simple, easy and fun! Whether it is taking a fun class or course with an English teacher (native speaker), getting a private lesson, or practicing speaking with your friends on live streams, we have outlined 9 steps to get you learning English and speaking fluently in no time. 
Step 1: Create an Account
Creating an account on Hallo is simple. Use your Facebook, Google account, email address or phone number. Then, go through the onboarding steps. This will help us create a unique experience tailored to your learning style to help you improve your English. 
Step 2: Set Up Your Profile
Through your profile, you can show other students and teachers who you are, where you are from and why you are excited to learn English. 
Go to your profile and click on more to update your profile picture, cover photo and your personal bio. The best profiles are personable, fun and accurate.
If you are subscribed to a teacher, you can see their schedule on both your page and the teacher's. To find a schedule of a teacher you are not subscribed to, or to sign up for a private lesson, go to their profile.
Want to rewatch a live stream or lesson? If you are paying for Hallo Premium or bought a private lesson with a teacher, videos are saved on the teacher's profile or your personal profile. This is a great way to review old lessons and notes and see your progress!
Step 3: Join a Live Stream (aka - English class)
Hallo has over 500 teachers all around the world! This number continues to grow each day.
Learn from English teachers 24/7. Ask questions and interact to learn. Use Hallo coins to subscribe to teachers so you can hop on and practice speaking in real-time. Donate coins to support teachers and send highlighted messages in real-time on their livestreams. Join other students' live streams to practice speaking with them at any time for free!
Step 4: Subscribe to Your Favorite Teachers
Students can use 300 Hallo coins to subscribe to their favorite teacher. Subscriptions come packed with benefits such as sub-only chat and video, exclusive group chat, private messages, schedules and a beautiful balloon as a badge on the teacher's streams. You will also get a more structured approach to learning. 
Step 5: Book a Private or Group Lesson
Private lessons are a great way to have one on one conversations with a native speaker. You can have private lessons through Instamatch and scheduling. Instamatch price is the same for everyone and you get to practice in real time.
Group lessons are also a great way to learn. By creating your own team of friends, you can hold each other accountable. Plus, it makes learning cheaper! Schedule private or group lessons with your favorite teacher by visiting their profile page. 
Step 6: Practice Speaking on Instamatch
Instamatch is one of Hallo's best features. At the click of a button, you can practice with other language learners anytime you want. It is like the Uber of language learning.
Once you find someone you want to talk with, click on accept. You can practice with another language learner for free, or you use Hallo coins to practice with a native speaker or teacher.
Remember, we strive to make Hallo a fun and safe place for every language learner. Please be kind and polite with others and focus on practicing speaking English.
After each call, you can give an honest review to the other person which can help us all do better. And if someone persists in being unkind, you can always block and report them right away, 
There are nearly a million people around the world learning English. And there are hundreds of brilliant and capable teachers to help you become fluent.
On Hallo, you can search for teachers that you might want to book a private lesson with or follow when they do live streams. In addition, you can also search for other students from around the world that you might want to practice with to become fluent. 
Step 8: Try Hallo Premium
Hallo premium helps students become fluent faster. Students can have a 7-day free trial or pay a monthly subscription to access the following: 1) unlock every feature without leveling up 2) practice on unlimited streams and video calls 3) Bring up to 4 friends live at one time on your stream 4) select partners based on skill level, gender or region for Instamatch 5) record your streams on your profile to rewatch 6) have your name in gold with a golden Hallo badge to show your support for the Hallo family. 🙂
Step 9: Level Up and Visualize Your Progress (Earn a Certificate!)
On Hallo, we make it learning and speaking English fun. We replace fear with friendship and shyness with laughter. It is the best medicine to become fluent. 
There are lots of features you can unlock and at each step of the way, you can visualize your progress, so you can unlock things like unlimited video streaming with your friends, video calls on Instamatch and other helpful features to bring your English to the next level. 
Once you hit level 100, you will receive an official Hallo English Certificate that you can use for work or school. 
Summary
By following these 9 steps, you will be able to have incredible experiences on the Hallo app to learn English. Whether you need to find friends to practice with, improve your speaking fluency and accent or want to find native speakers to practice with, Hallo can help you. 
See you on Hallo and happy learning!
– The Hallo Team