Hallo is where you become fluent
Learn English with us through our certified ESL teachers, friendly community, and proven AI technology so you can achieve your goals and dreams in life.
Attend 8 structured English classes based on curriculum and AI with a certified ESL teacher and only 3-5 students.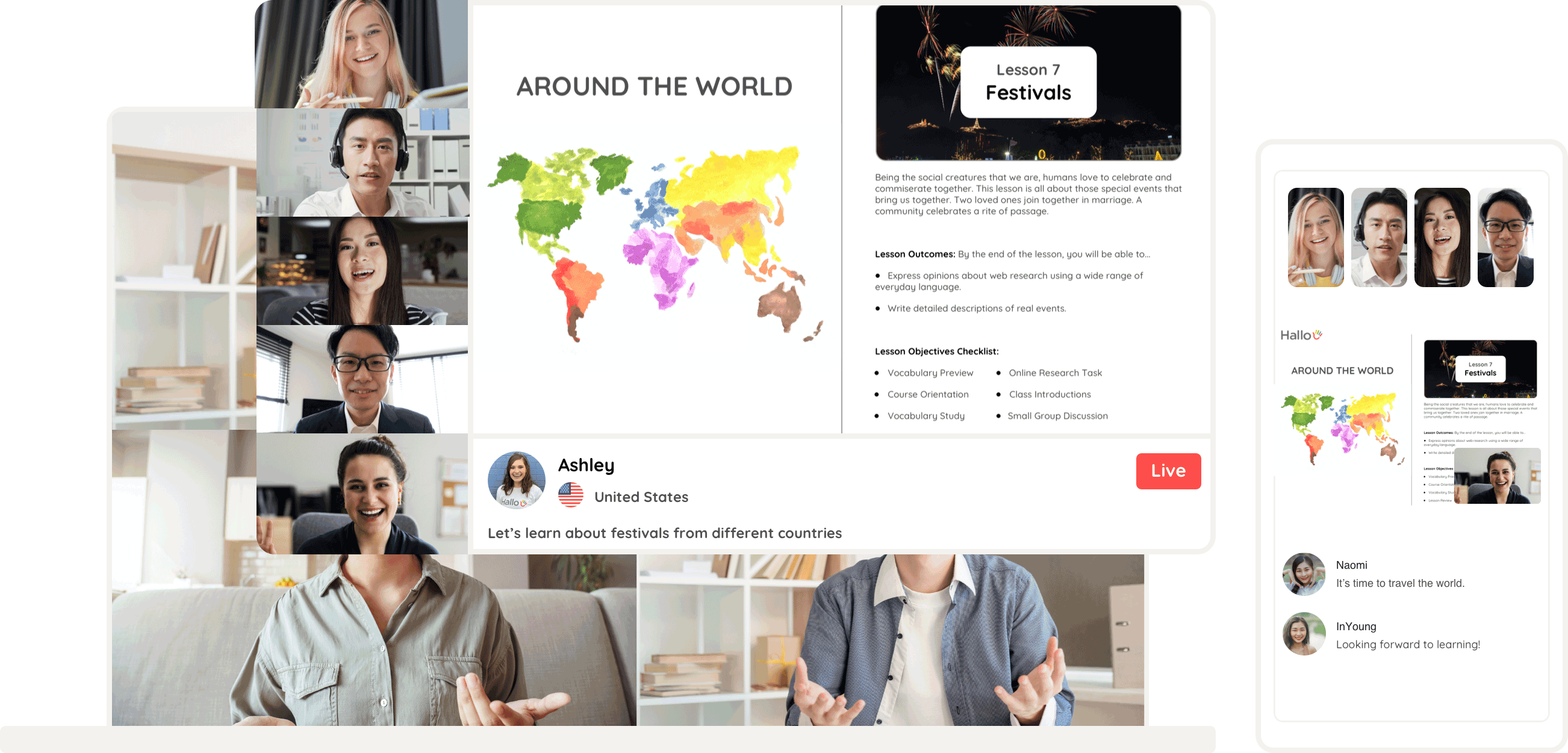 Learn and talk about various topics in English with a certified ESL teacher and other students for fluency.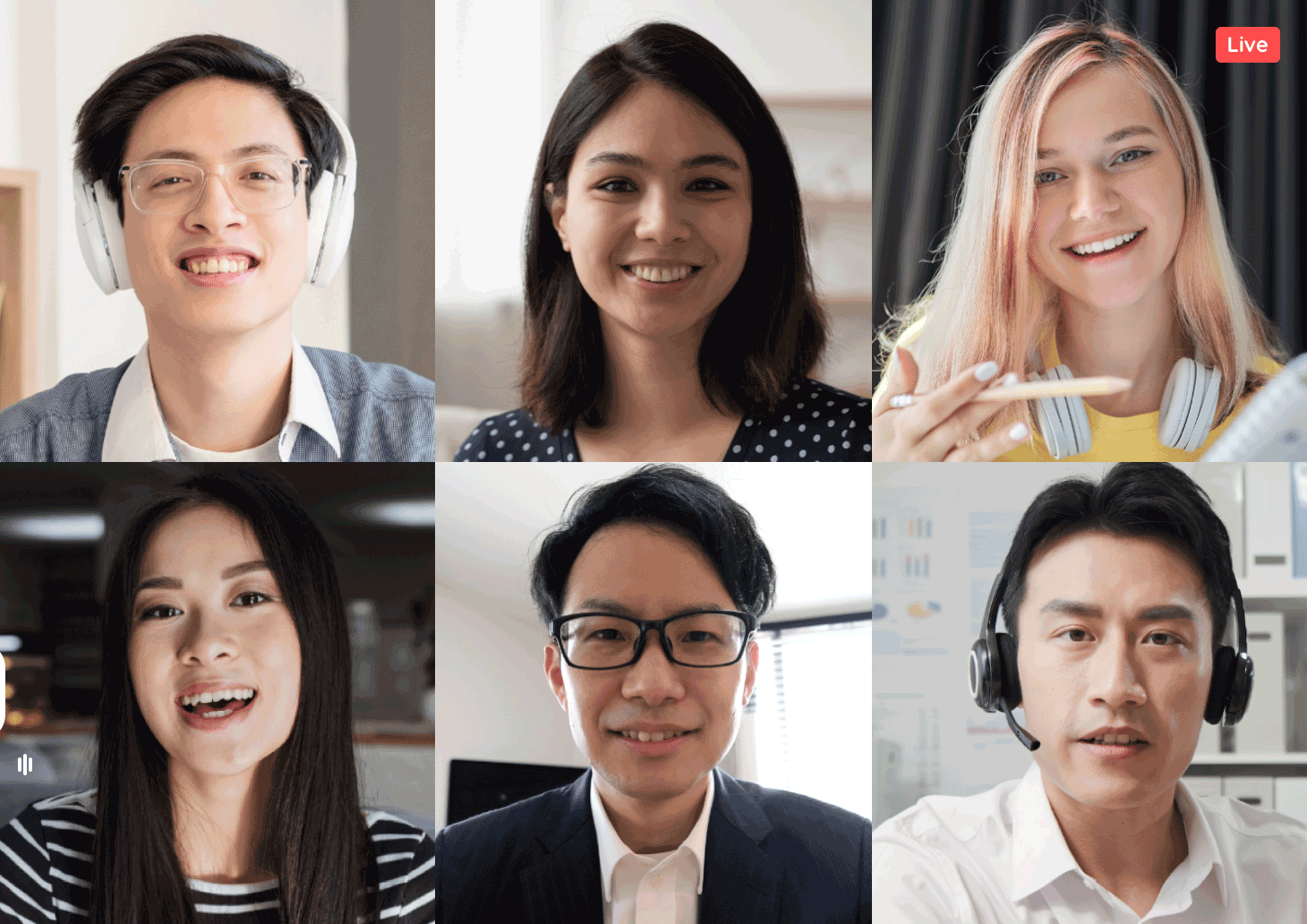 Call directly or book private lessons with your favorite teachers to practice and receive feedback 1 on 1.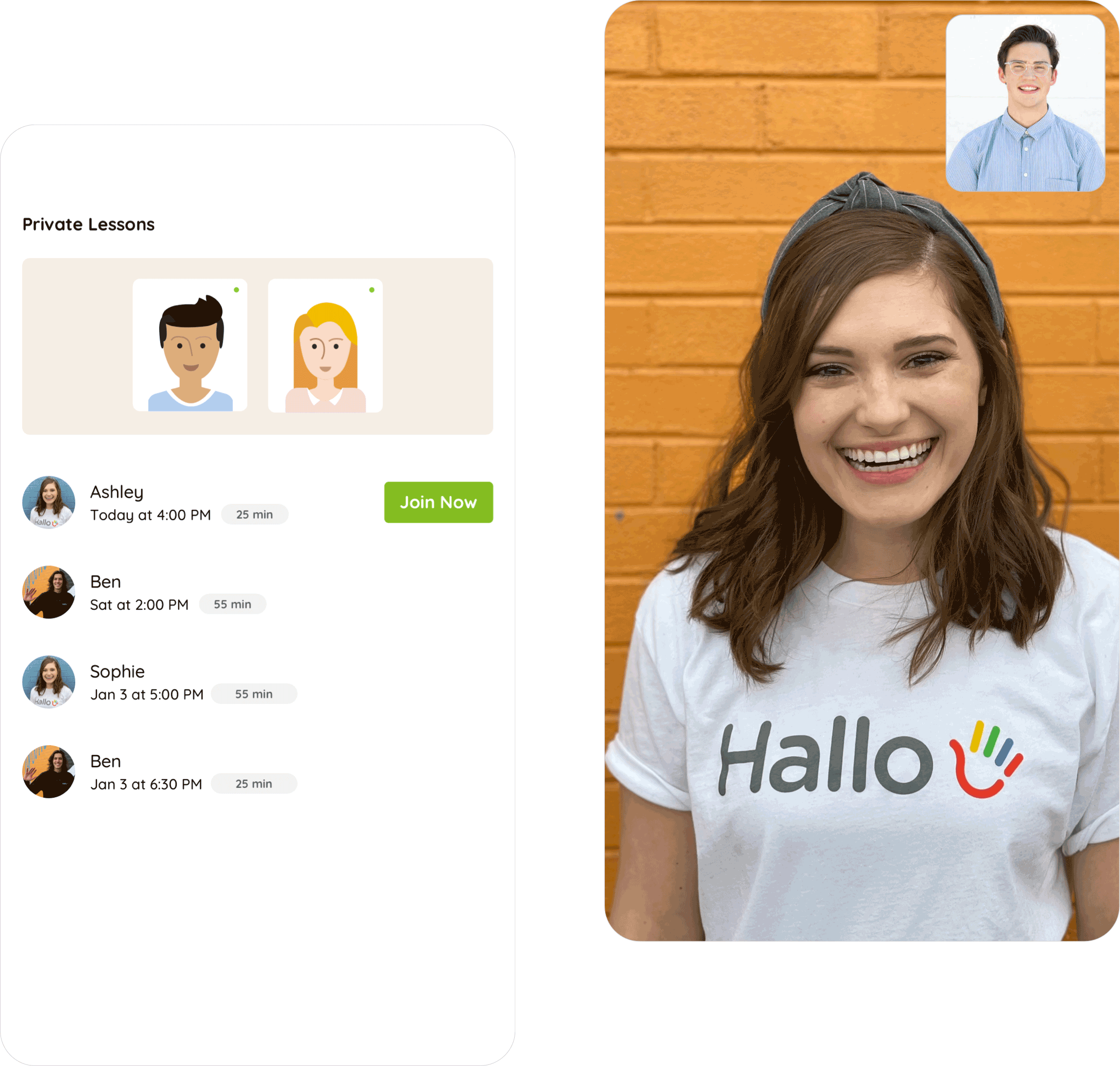 Practice English with other students from around the world every day and overcome the fear of speaking for free.
We are on a mission to empower others to find more opportunities in life through language. Dream big with Hallo.