"Hallo is creating the future of language learning."
"Hallo is democratizing language learning."

Sign up for courses and learn from certified native English teachers based on your level in a structured way.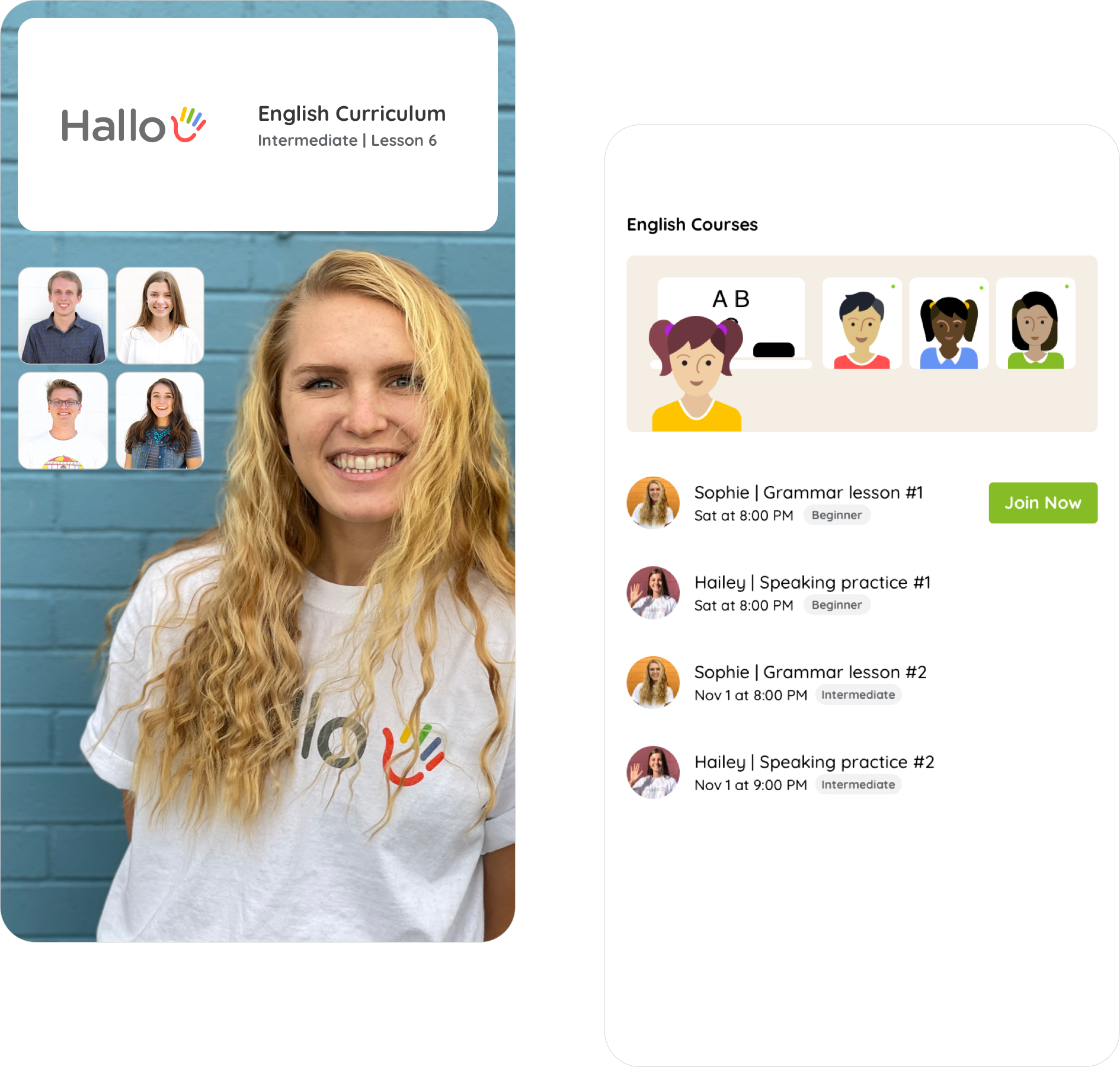 Attend live classes from hundreds of qualified English teachers and subscribe to practice speaking English in groups.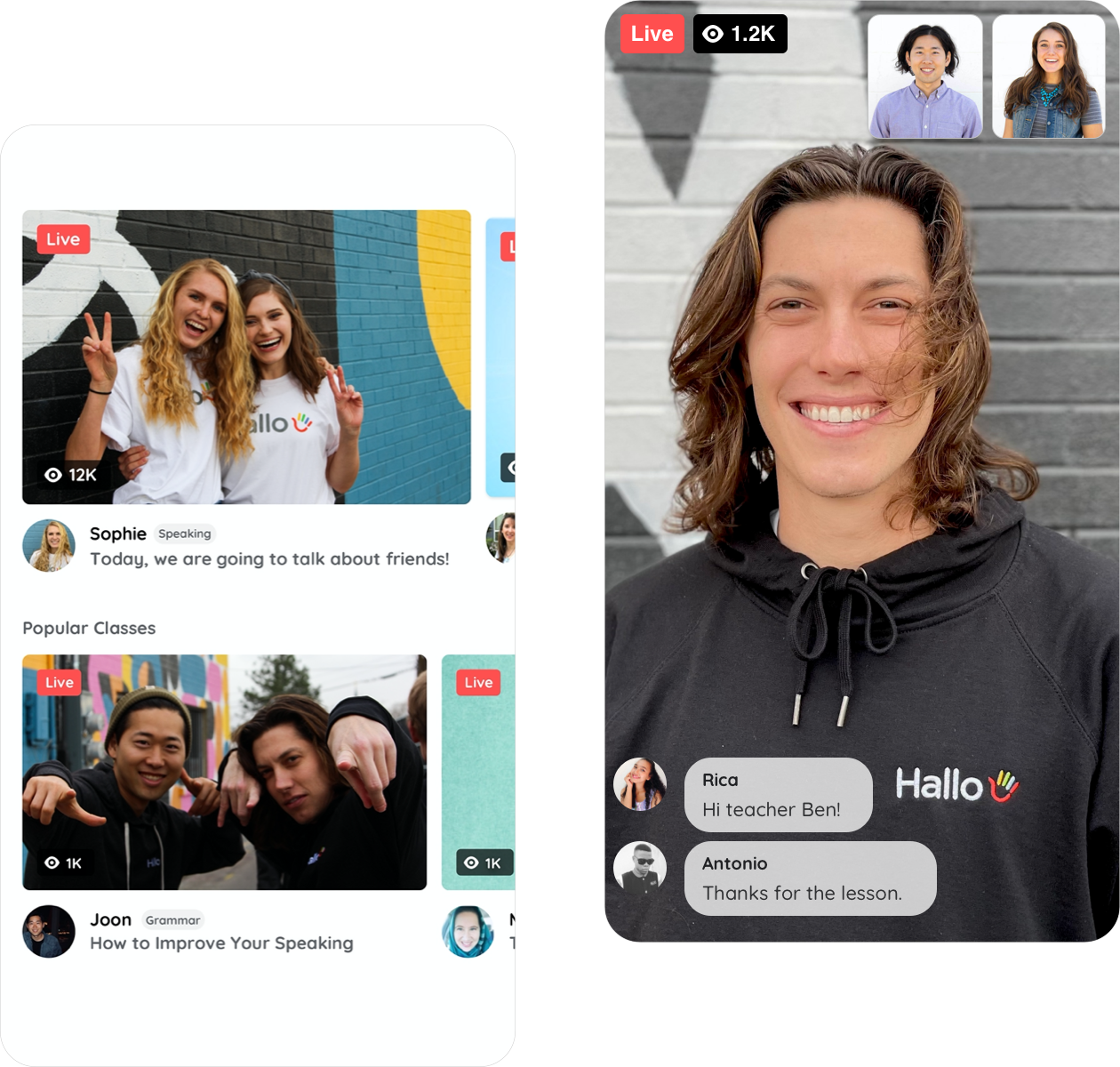 Click a button and find teachers to practice with in seconds or book private lessons with your favorite teachers through scheduling.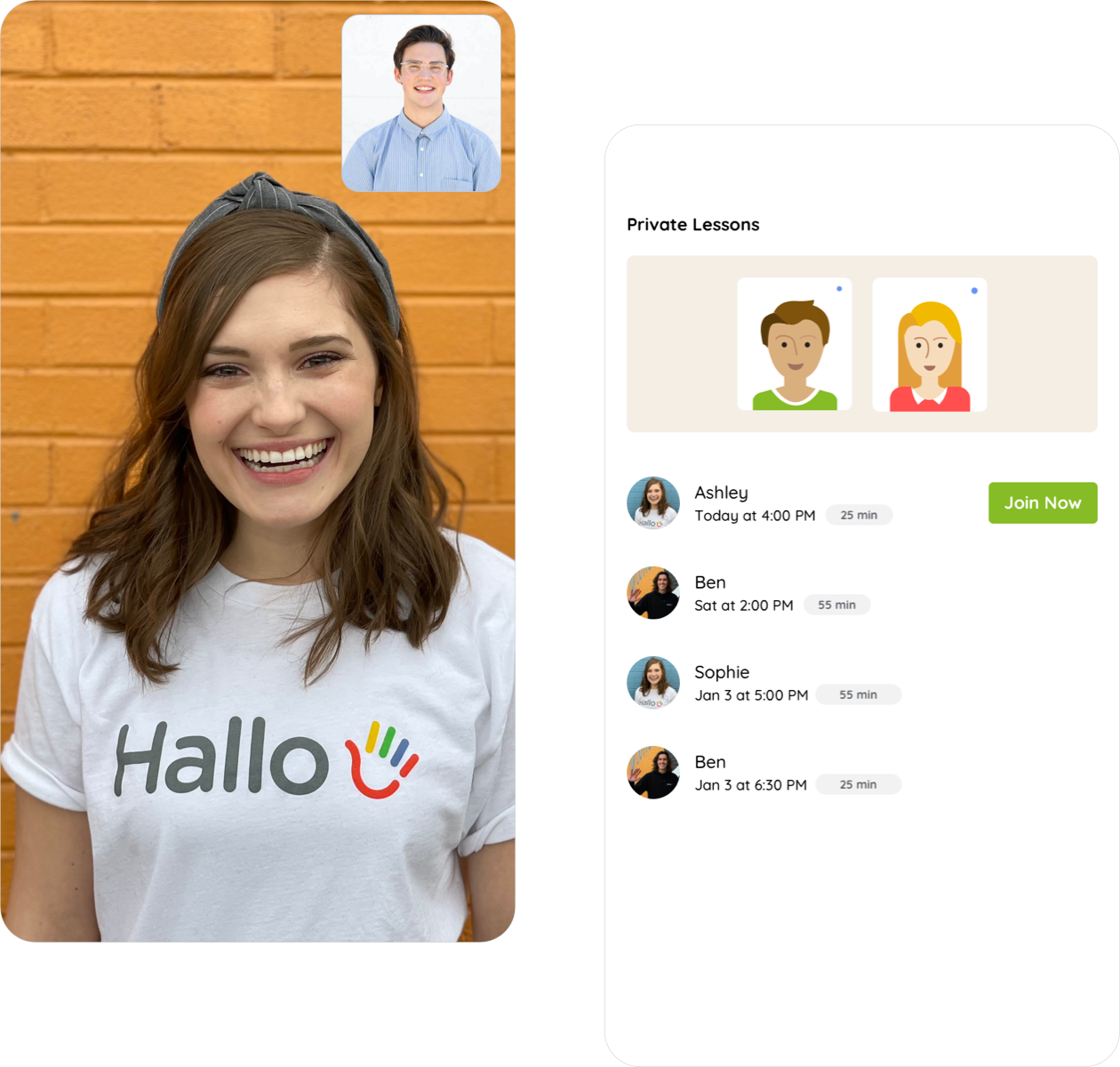 Find and practice with other students at your level from around the world. Enjoy both 1 on 1 and group conversations in real time.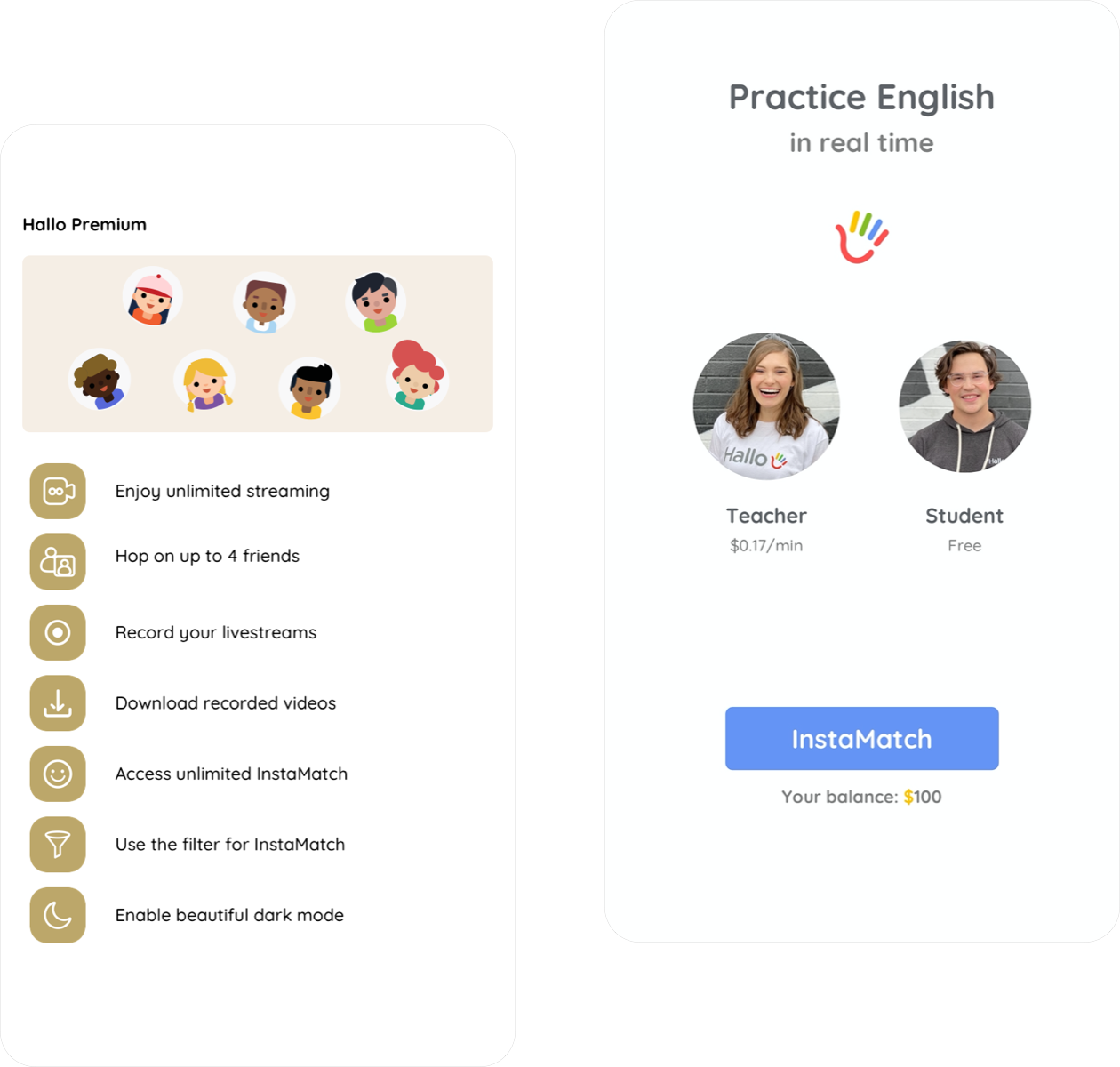 We are on a mission to empower others to find more opportunities in life through language. Dream big with Hallo.