The Future of Language Learning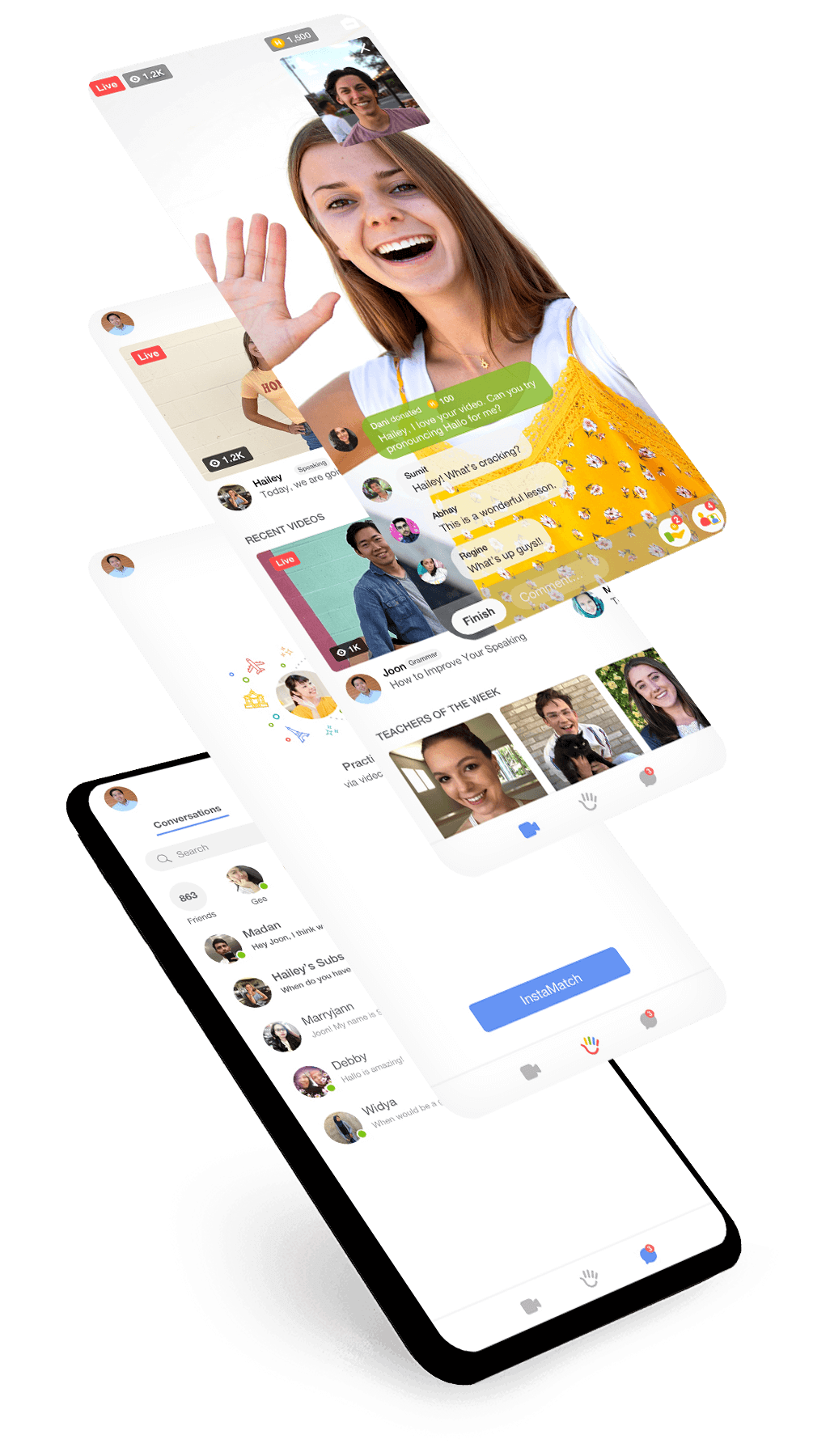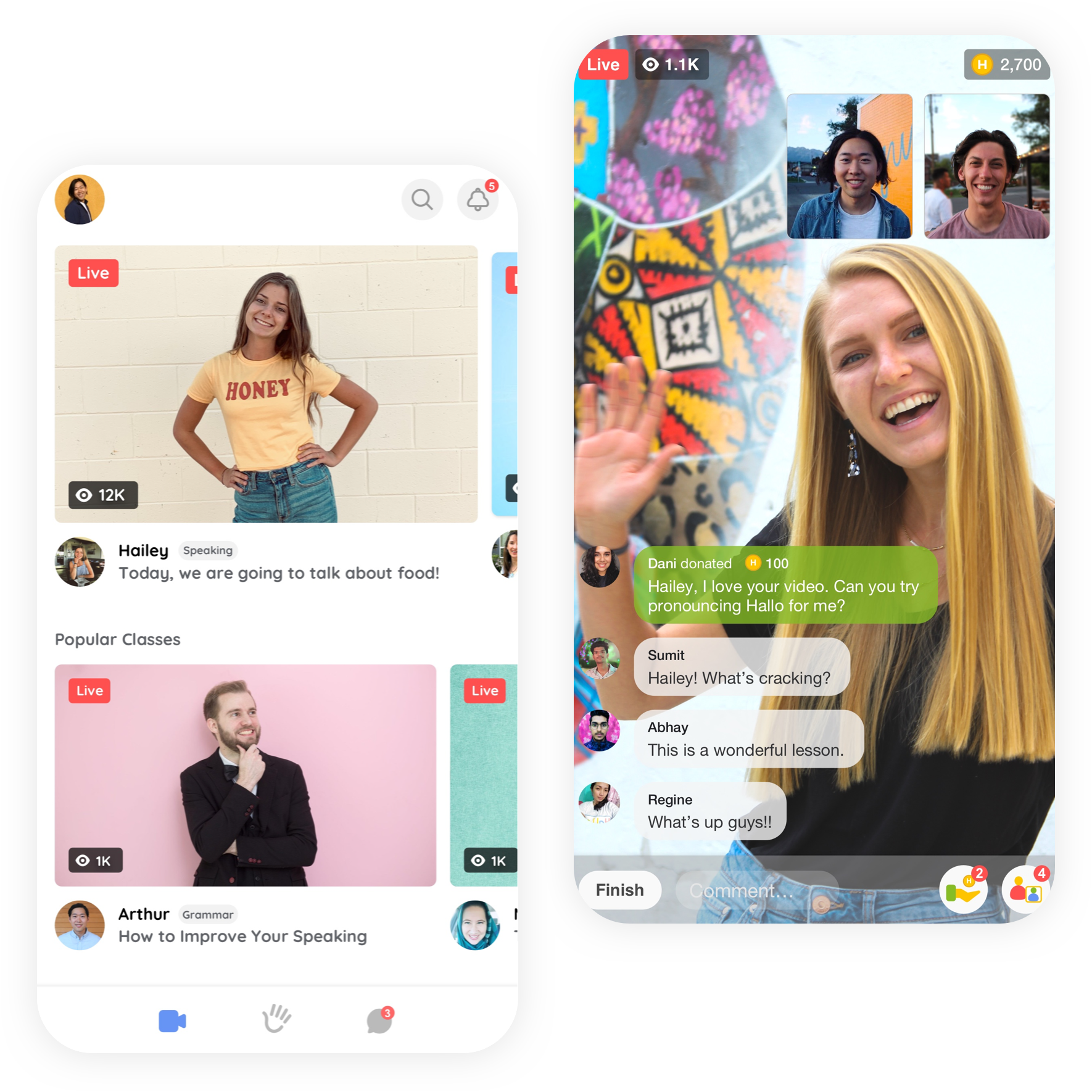 Live English classes from natives 24/7
Learn English from and practice speaking with your favorite teachers.
Practice with a native 1 on 1 instantly
Practice speaking at the click of a button. One step closer to fluency.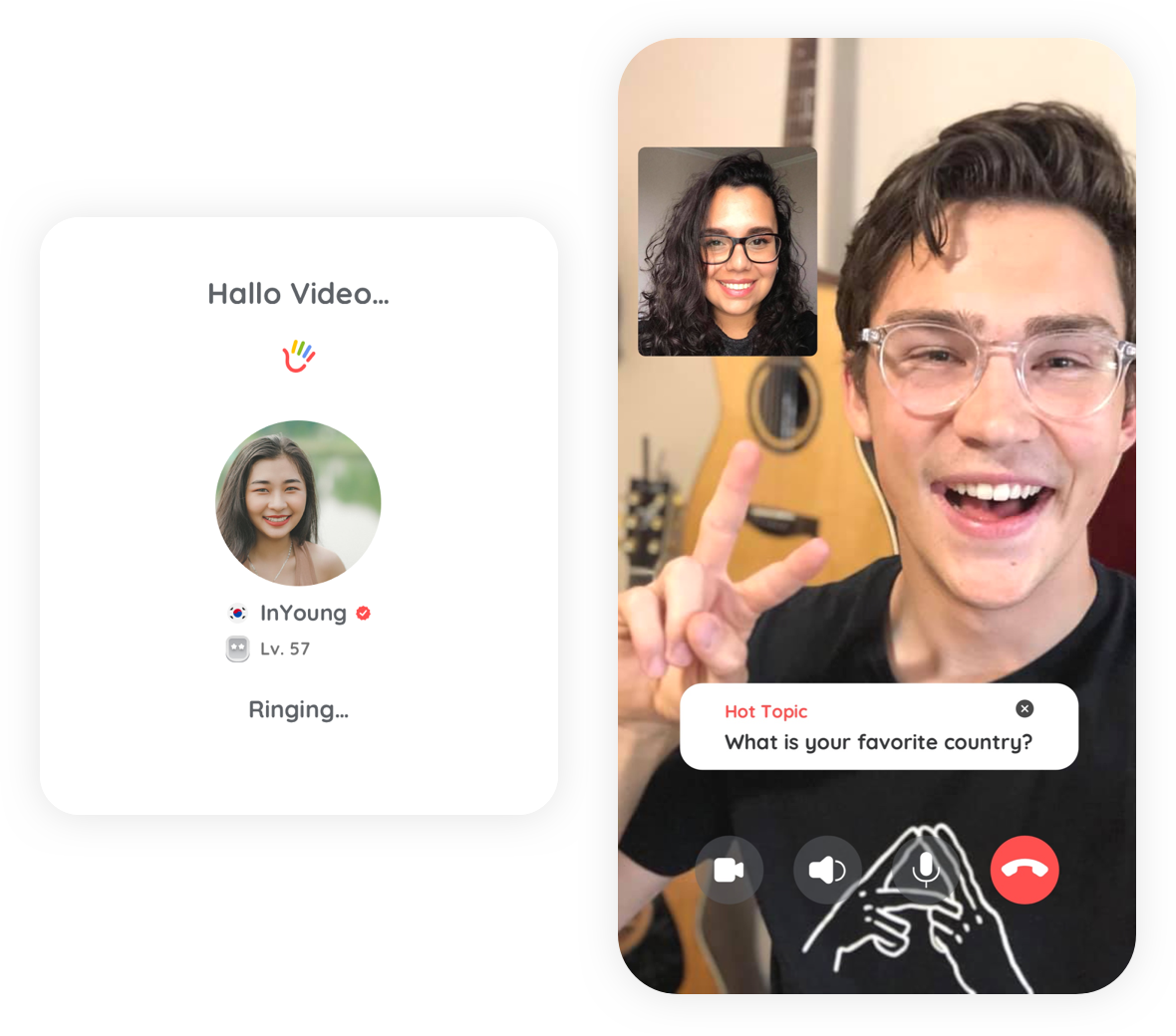 Overcome your fear of speaking with friends
Call directly to improve speaking skills. One friendship away from fluency.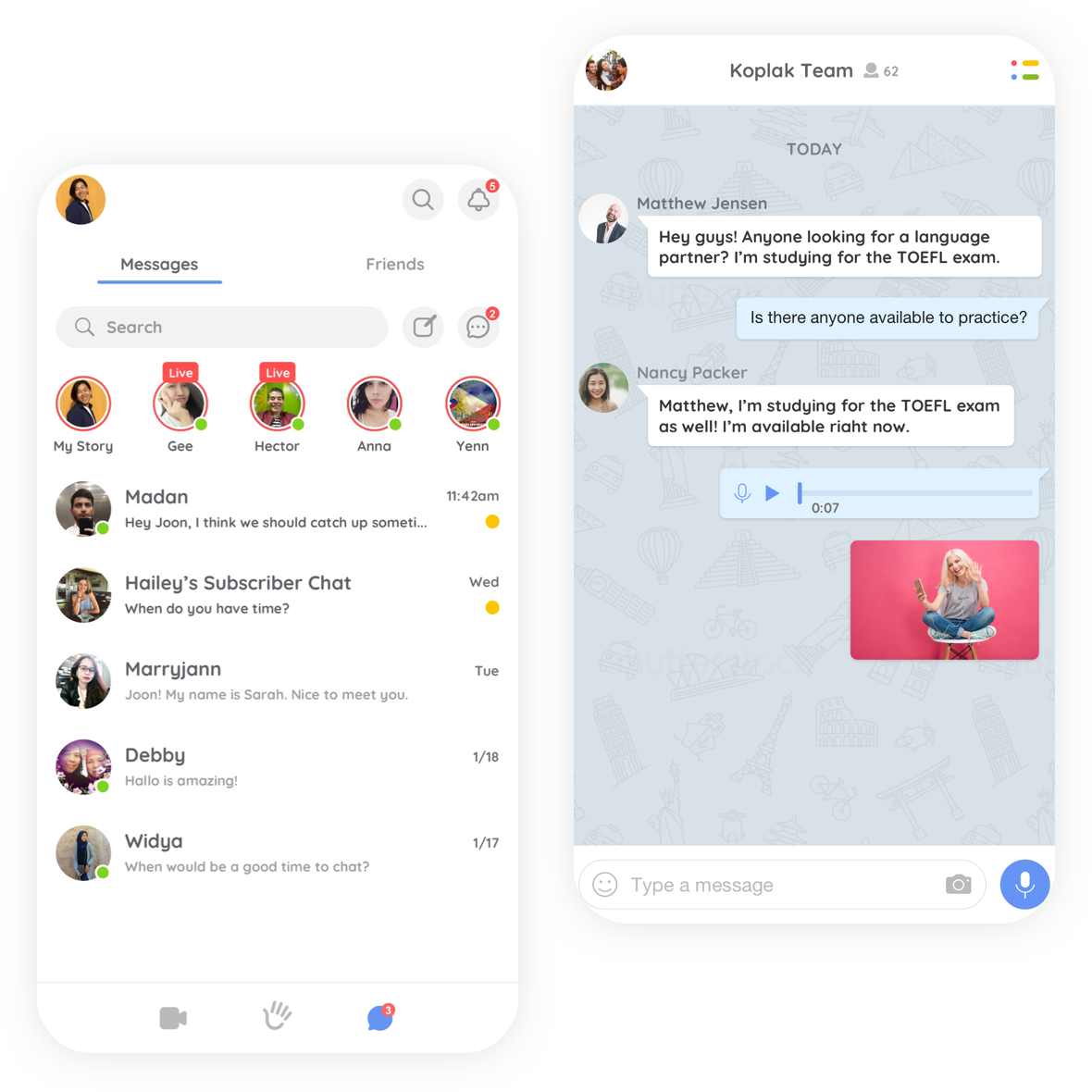 Share what you are learning in groups
Share what you're learning through photos, videos, or voice messages.
What people say about Hallo