Where your employees
become fluent in English
Hallo is the English learning platform that empowers employees to dream big and reach their full potential.
higher salaries with exceptional English
says English is important for daily tasks
says English is necessary for a promotion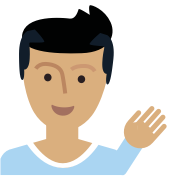 English is critical for communicating within a global company – 83% of executives interviewed for research said that poor communication has led to harmful business outcomes.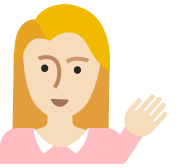 Work productivity increases when employees have great English skills and confidence to complete tasks, reach business goals, and collaborate successfully with others.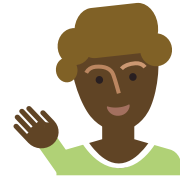 Improve client experience
Effective English communication, whether by email, phone, or face to face, leads to fewer miscommunications and builds a level of trust and understanding. 
Learn with a native teacher in 3 seconds
1-on-1: In one click, start practicing with a native teacher on demand or book lessons through scheduling.
Group: Learn and practice English with topics you are interested in in a small group with other classmates. 
Unlimited practice speaking with classmates
Practice anytime, anywhere, or join group sessions after group classes with a teacher.
Hallo makes it easy to find opportunities to speak. Practice English daily and become fluent in no time.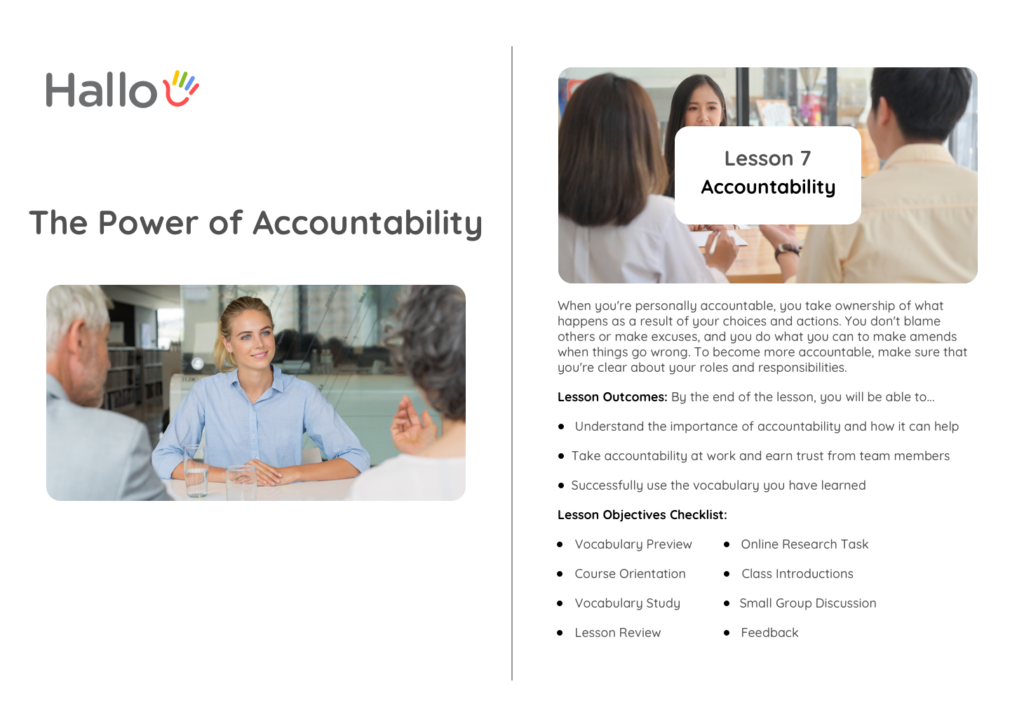 Learn with vetted business English curriculums
Learn business English and advance your career at the same time. Our curriculums help you learn how to communicate, be a team player, take ownership, and more.
Keep track of your employees' progress
Get detailed reports on your employees' lessons and progress. Hold them accountable and encourage them to keep up the good work. (Coming soon)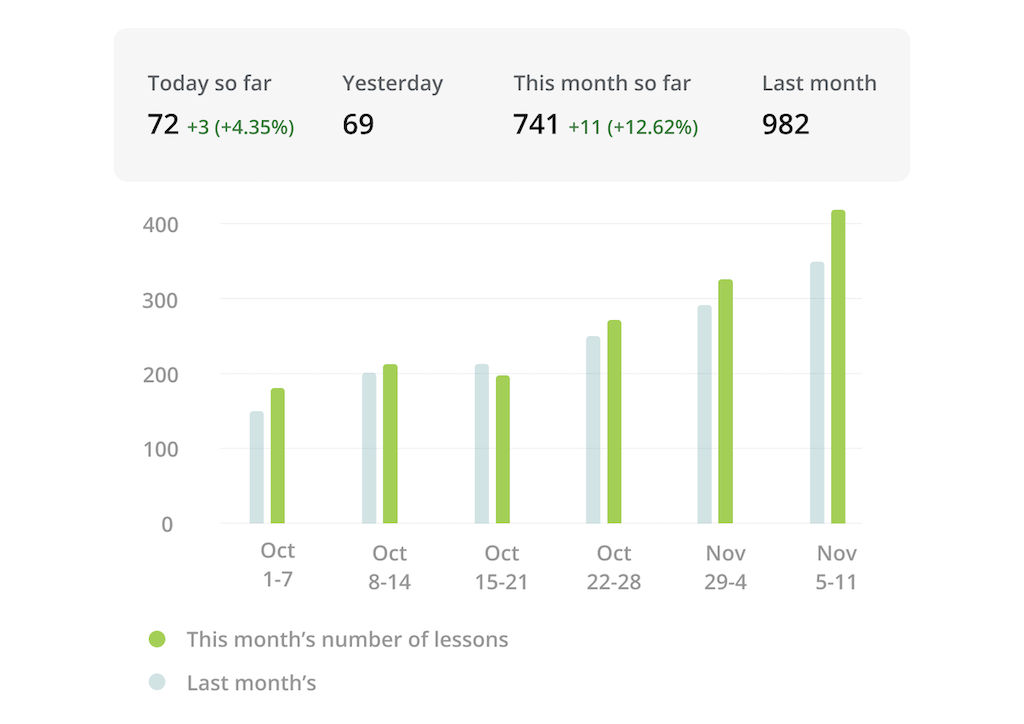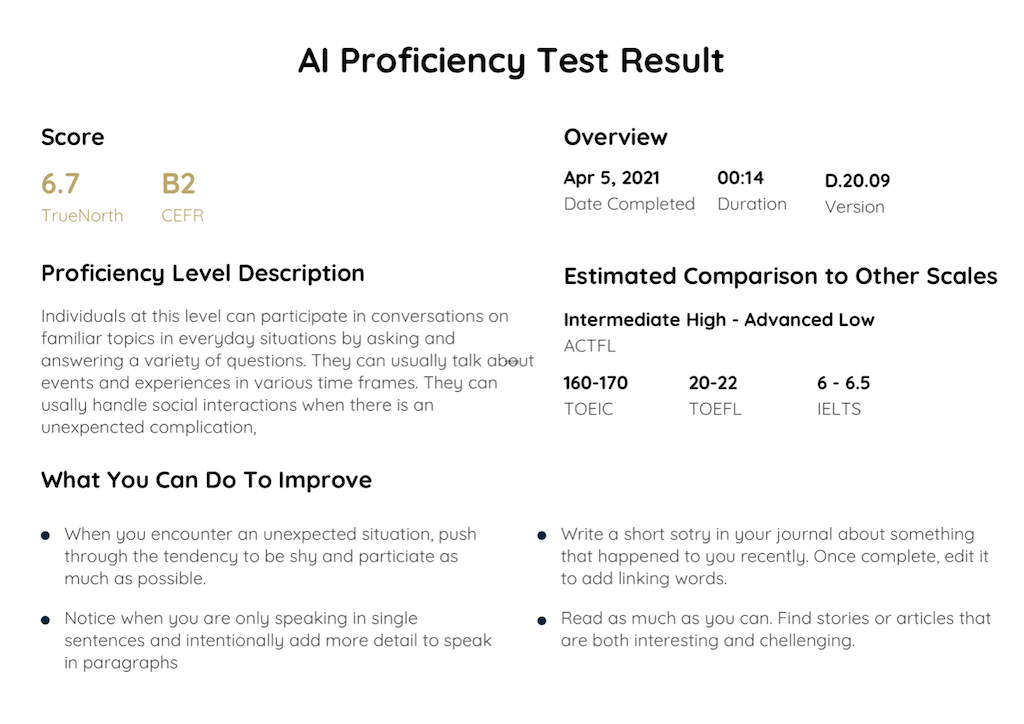 See progress vividly through AI speaking tests
Let your employees see where their English stands and where they can grow, through comprehensive tests. Receive a certificate with a proficiency score aligned to IELTS, TOEFL, and TOEIC.
Trusted by millions of users
Minutes of lessons/calls
per year
Minutes of avg. daily user engagement
Before Hallo, fear prevented me from speaking and having conversations. But now, I can talk with native speakers.
Hallo's helped me land my dream job! 6 months back I was struggling with my interviews. Now I have 3 job offers.
Duolingo helps you learn a new language. Hallo helps you speak it.
Hallo is where you can find friendly and supportive teachers and friends. The community makes it easy for me to learn and speak English confidently
After trying more than 50 apps, I've found one that fits my busy schedule. With Hallo working 24/7, I can always talk with native speakers.
Hallo is the best English learning platform I've ever seen. I learned how to communicate with people, and I can practice anytime.
We'll be in touch soon to answer your Business questions. Have questions about pricing? Find more info here.